Using HVAC Services in Roswell to Protect Your Pets from Summer Heat
What's more fun than spending time outdoors with your kids and your favorite pet? However, while your furry friends may look perfectly happy lounging and running around in your backyard, they can overheat and get dehydrated really fast. How do you keep that from happening? Let your go-to HVAC services in Roswell share some tips to keep your four-legged friends cool and safe throughout the season.
7 Simple, Effective Summer Tips for Keeping Your Pets Cool with HVAC Services in Roswell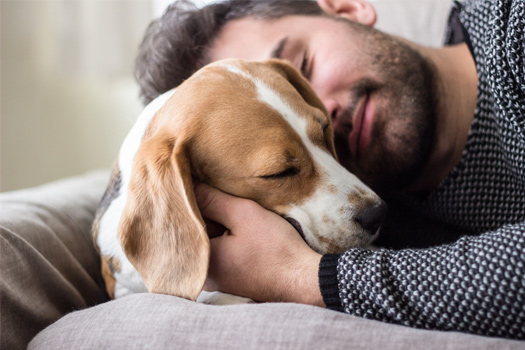 Give ample protection from the sun. Pets that are kept outdoors should be given ample shade and protection from the sun and have fresh, cold drinking water available at all times. However, if you are going away on a vacation, help them avoid heat exhaustion by bringing them inside with intent to hire a pet sitter or board them.
Watch out for high humidity levels. Dogs pant to remove the moisture from their lungs and cool down their body. However, when the humidity level is too high, dogs can't pant enough to cool themselves down. Generally speaking, temperature-controlled indoor environments are not as humid as the outdoors.
Know when to exercise. The best time to take your pet outside for a walk is during early mornings and late evenings. Don't take your furry friend outside on extremely hot and humid days to reduce the risk of dehydration and heat stroke for either cats or dogs.
Let them cool off. Dogs love to splash around and play in the water, especially when the temperature starts to soar, so fill a shallow wading pool with water to help them beat the heat. You may also offer your dog a wet towel to lay on and/or prepare some homemade cool treats to help him cool off.
Beware of hot pavements. Touch the pavement before heading out for a walk. If it's too hot, consider walking on the grass. You may also let your dog wear booties for extra protection. Always be mindful of how your pets' paws will feel on pavement and other surfaces that are in direct sunlight.
Avoid shaving. Contrary to what most dog and cat owners believe, shaving their pet's coat during the summer season may not help cool them down. In fact, it may probably do more harm than good. Your pet's coat actually serves as an effective layer of protection against sunburn and overheating, so shaving it could do your pet a great disservice.
Keep your house cool. While you may be tempted to bring your favorite furry friend along for a ride whenever you go out, this may not be a good idea – especially on warm, sunny days. Solar heating can easily bring the temperature in your car up to 140oF and make your pet uncomfortable. Exposing your pet to such conditions can also increase the risk of respiratory distress and other potential health issues so it's best to leave him home. Just make sure you leave the AC on to keep him cool. We often times turn the air off when we leave the house to save a few bucks, but don't forget about your pet at home. Run the air at a reasonable temperature when you are away but the pets are still home. HVAC services in Roswell can help your unit running all season.
Keep Your Pets Safe and Cool with the Best HVAC Services in Roswell
Why expose your pets to potentially life-threatening health issues when you can keep them cool and safe all throughout the hot and humid summer season? At TemperaturePro North Atlanta, your comfort and satisfaction and that of your beloved furry friend always come first, so contact us or give us a call at (678) 335-4769 today. Our HVAC services in Roswell are for your comfort and your pets' safety.
Previous Post
HVAC Service Johns Creek Shares 6 Great At Home Memorial Day Party Ideas
Next Post
HVAC Service Alpharetta Offers 5 Tips for Keeping Your Office Energy Efficient