Ensure A Cozy Winter Season in Your Home
While winters in metro Atlanta are relatively mild compared to other parts of Georgia, it can still get uncomfortably cold – especially at night when the temperature can drop below freezing. Knowing how important in-home comfort is during the winter, the leading furnace repair specialist in Roswell, GA recommends scheduling furnace maintenance and repair before cold weather sets in. Failure to do this increases your risk of going without heat when you needed it most!
6 Reasons to Think About Your Furnace Repair and Tune-up Now
While you can have your furnace checked any time you want, the best time for tune-up and repair would be before the start of the cooling season. Here are some reasons why furnace repair experts in Roswell, GA believe that this is the perfect time to get it done.
1. It guarantees in-home comfort.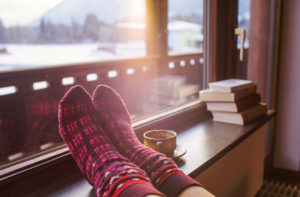 Routine maintenance and early repairs guarantee better heating performance. Additionally, having your furnace checked and repaired before the first night of the cold season assures you that your furnace will not break down during the winter. Don't be one of those unfortunate homeowners who find themselves sitting in a freezing house on a cold winter night.
2. It eliminates unnecessary troubles.
Requesting for emergency heating repair services during the in-demand season, especially around the holidays, can be a challenge. So have your furnace checked early to save yourself from unnecessary troubles. And even if you find an available furnace repair technician during the cold season, you'll never know if the parts are readily available, especially if they need to be custom manufactured or imported abroad.
3. It uncovers fire hazards.
Routine maintenance can uncover potential fire hazards which may include any one of the following:
Leaking gas line or joint
Exposed wires
Faulty pilot lights
Non-lubricated fan motors
Flammable debris in and around the furnace
Rodent and insect nests in the furnace
Catching these issues early on gives you the chance to address the problem and avoid the risk of fires and carbon monoxide build-up inside the home.
4. It increases efficiency.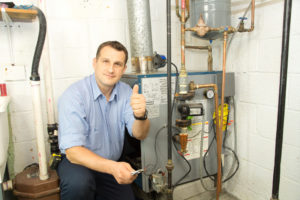 A properly maintained furnace uses energy more efficiently so it can keep your home snug and cozy even during the coldest of nights without causing a significant increase in your energy bills. And since routine inspection allows you to spot and address any issues before they get worse, it also reduces the risk of expensive breakdowns and increases the lifespan of your furnace.
5. It validates your warranty.
Most manufacturers provide a warranty on their products on one condition – you need to have it regularly checked by a professional.
6. It's Critical When Selling a House
When selling a home, you need to know the exact condition of your HVAC system. Do you need to replace it or would a thorough cleaning do the trick? How would it affect the value of your home? You'll never know the answer if you don't schedule a routine inspection, tune-up, and repair so if you haven't done so yet, this is the ideal time to call your expert furnace repair contractor in Roswell, GA.
Need Help with Your Furnace? We're Here to Help!
Your furnace plays a critical role in keeping your home comfortable throughout the cold winter months but unfortunately, this is not a job for the average homeowner. Maintaining it in top condition requires professional help so let us do the hard work for you.
At Temperature Pro North Atlanta, we offer fast, reliable, and affordable heating and cooling services so you can enjoy the ultimate in-home comfort that you and your family deserves. For questions, comments or suggestions, or to set an appointment, please Contact Us or give us a call at (678) 888-4822 today.
Previous Post
Making a HVAC Checklist Can Save You Time and Money
Next Post
What Should I Ask My HVAC Technician About My Furnace Repair?