Your AC Repair Preventive Maintenance Checklist
If you're a car owner, you probably take your car in every 5,000 miles or so just to make sure you don't break down on the side of the road at the worst possible moment. Just like a car, your AC unit needs regular maintenance to keep running, unless you want to find yourself in a hot, uncomfortable situation in the humid Roswell, GA, weather. Regular HVAC maintenance is a must if you're serious about saving time and money. Aside from helping you save on your energy bills, periodic preventative AC maintenance can also prevent costly breakdowns, reduce the need for repairs, and extend the life of your system – all for a relatively small investment.
However, not all HVAC contractors provide the same quality of service, so you need to choose one that can give you the best value for your hard-earned money. And this is where an HVAC checklist comes in handy. Having an HVAC checklist can help ensure that you and your family are breathing safe, clean air and enjoying the best in-home comfort your HVAC system can give you.
So, how do you make one and what should you include in the list? Here are some useful pointers from a trusted Roswell AC repair services provider.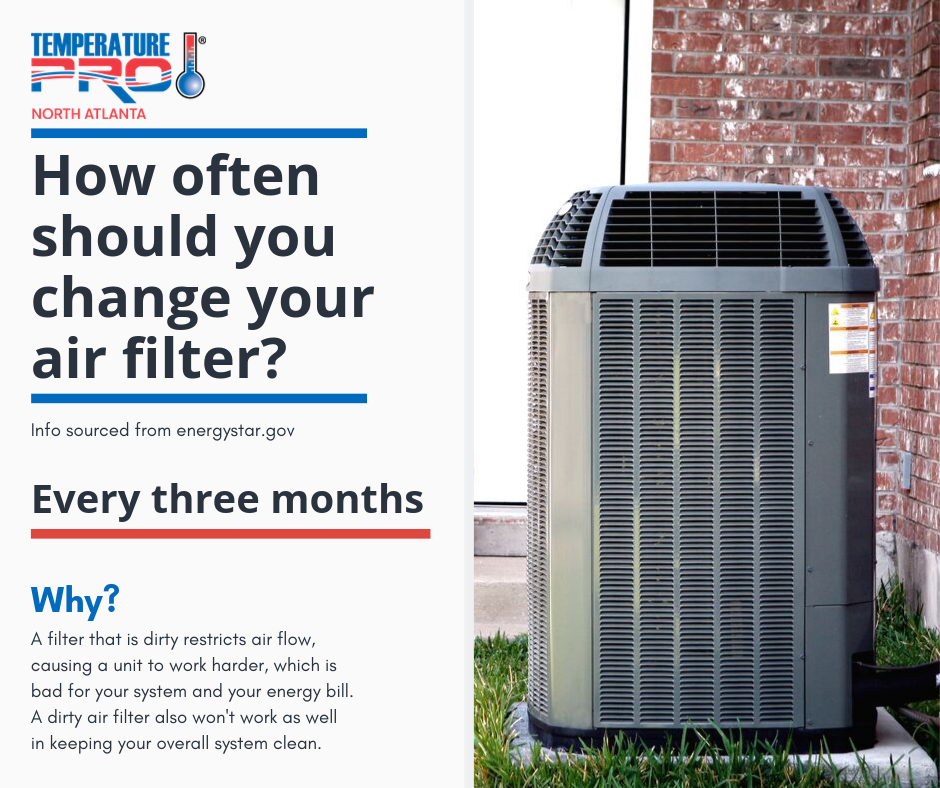 Making Your Own HVAC Checklist
Keeping an HVAC checklist can help keep your cooling and heating systems in shape. Normally, any professional HVAC company will have their own checklist to help them identify and address potential problems and make sure your system is running as efficiently as it should, but it also helps to keep a list of all the important information and things that you can do yourself to keep your HVAC in top condition. If you're ready to make your own HVAC checklist, here are some of the things that should make their way on the list.
Regular maintenance schedule. As a general rule, AC maintenance should be conducted before the cooling season while furnaces need professional maintenance before the cold season starts. On the other hand, combination HVAC systems should be checked by a competent Roswell AC repair services technician twice a year.
Filter changes. Your air filter plays a vital role in maintaining your air quality, in-home comfort and in protecting your AC from dust and dirt, so check it on a monthly basis and clean or replace as needed. For maximum efficiency, Energy Star recommends replacing air filters at least once every three months.
Parts replacement dates. Take note of any parts that were replaced and the dates when they were replaced. You'll never know when these details might come in handy.
Warranty. Take note of the warranty period, the seller or manufacturer who provides the warranty service, the conditions and limitations of the warranty, and which parts and/or service are covered.
Energy expenses. Tracking your monthly energy bills will give you an indication of the performance of your heating and cooling systems. A poorly maintained HVAC system usually requires more energy to cool and/or heat your home.
DIY maintenance tasks. According to a trusted Roswell AC repair services technicians, you can do a number of things yourself to keep your HVAC in top shape. Aside from keeping a close eye on the air filter, check for air leaks in the ductwork as well. Check the thermostat, fan, and heating and cooling functions once a month and reprogram the thermostat accordingly to ensure maximum energy efficiency. It also helps if you can check for any unusual odors and noises when your system starts and keep the outdoor unit free from obstruction and any debris.
Keep Your HVAC System in Excellent Condition with Regular Maintenance
A well-maintained HVAC system can help you save time and money, so don't hesitate to contact us or give us a call at (678) 888-4822 today. One of our highly trained Roswell AC repair technicians will inspect and clean your HVAC unit and address any issues to make sure you get the ultimate in-home comfort that you deserve without increasing your energy consumption.
Previous Post
Roswell AC Repair – 6 Reasons to Invest in an Air Purification System
Next Post
6 Reasons Why Now is the Time for a Furnace Repair