Be In-The-Know With Roswell's AC Service Specialists
How well do you understand your HVAC system? While this equipment plays a significant role in keeping your home warm in the winter and cool in the summer, most homeowners don't understand how these things work. This causes them to panic whenever something out of the ordinary happens. Sound familiar? Well, don't worry. Your dependable AC service in Roswell has got you covered! Let's start by answering some of the most commonly asked questions.
5 Common HVAC Questions Answered
What size air conditioner and furnace do I need?
We tend to think that bigger is better. Well, not in this case. Since a larger AC has more cooling capacity, it will cool the room quickly and shut off before removing the excess humidity, leaving the air damp and clammy.
The same is true if you install a furnace that is too small for your home. Aside from providing a less than ideal indoor environment, using an inappropriately sized HVAC equipment can significantly increase your energy bill and decrease the productive life of your system.
Choosing the right size AC and furnace for your home is crucial so don't play the guessing game. If you want to make the right decision, ask an expert AC service specialist in Roswell for help.
When should I replace (or clean) my air filters?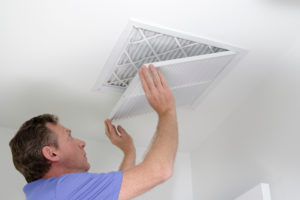 This depends on many factors which may include the type of filter that you use (disposable or reusable, fiberglass, pleated, or electrostatic), the size of your home, how often the system runs, and the presence of pets. As a general rule, air filters need to be replaced once a month but in some cases, it can last for three to four months.
Do I really need to have my HVAC system serviced?
A regular HVAC preventative maintenance routine helps ensure your in-home comfort all year round while improving air quality, reducing energy bills, preventing costly breakdowns, and extending the life of your system. This is why HVAC experts strongly recommend having your system checked before each heating and cooling season. At the very least, have your system checked once a year.
How can I improve the energy-efficiency of my system?
Aside from regularly changing your air filter and scheduling a regular tune-up, you can reduce your cooling and heating bills by installing a programmable thermostat, scheduling a professional ductwork inspection, and getting a home energy audit. If you have an older system, replacing it with an Energy Star-approved system can provide excellent energy-saving results.
How do I know if it's time to replace my HVAC system?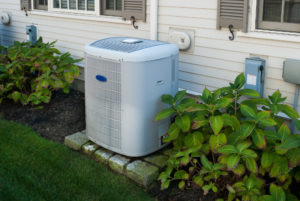 According to the Department of Energy, HVAC systems should be replaced every 10 to 15 years since their major components will start to deteriorate during this time. You should also consider replacing your existing unit if:
It needs to be repaired and the repair cost is more than half of the cost of a new AC.
Your energy costs keep on increasing.
There are temperature inconsistencies throughout your home.
There are unusual sounds and smells from your HVAC system.
More Questions? Your AC Service Specialists in Roswell Can Help!
Understanding your HVAC system can be a challenging task so let us help make things easier for you. At Temperature Pro North Atlanta, we offer fast, reliable, and affordable heating and cooling services so you can enjoy the ultimate in-home comfort that you and your family deserves.
For questions, or to set an appointment, please Contact Us or give us a call at (678) 888-4822 today.
Previous Post
Roswell AC Repair, Chasing the Elusive Energy Savings Dollar
Next Post
Roswell AC Repair – 6 Reasons to Invest in an Air Purification System