Don't Forget to Change Your Air Filter
As per EPA recommendations, you need to change your air filter every month, or at least once every three months, depending on the amount of contaminants (e.g. dust, dirt, mold spores, smoke, pet dander) in the air. Why does it have to be replaced so frequently? Having been in the HVAC repair services industry for many years, our Roswell professionals share some of the reasons why you shouldn't forget changing your air filter regularly.
Why Do You Need to Change Your Air Filter?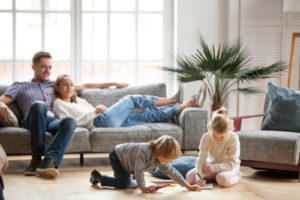 1. It improves indoor air quality. According to the EPA, indoor air can be two to five times more polluted than the air outside! This is quite alarming since the majority of Americans spend 90% of their time indoors. Even more alarming is the fact that those who are more susceptible to the adverse effects of pollution (infants, elderly, people with respiratory and/or cardiovascular disease) tend to spend more time indoors than the average American.
What can you do about it? For starters, change your air filter. Since the air filter traps airborne pollutants to prevent them from circulating inside your home, it can easily get filthy over time. If you don't replace it, your air quality will take a nosedive and your family's health may be affected as well. Some of the most common health issues associated with poor indoor air quality include headaches, dizziness, fatigue, respiratory and cardiovascular diseases, and cancer.
2. It improves in-home comfort. Aside from providing better air quality, replacing your air filter regularly helps your system work more efficiently. Thus, your HVAC system can easily produce the right amount of heated or cooled air to maintain the ideal internal temperature of your home.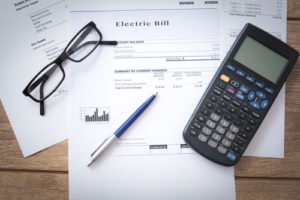 3. It increases energy efficiency. A clogged air filter makes your system work harder than it normally would to do its job, resulting in high energy usage and skyrocketing energy bills. You typically wouldn't encounter such issues if you regularly replace your air filter.
4. It reduces the need for repairs. Did you know that you can help prevent unnecessary damage to your HVAC system by changing your air filter regularly? Roswell HVAC repair services can cost top dollars so choose to do the right thing. Make replacing your air filter a habit!
5. It extends the life of your HVAC system. Everyone knows just how costly a new HVAC system is, so if there is a way to extend the life of your unit, you would probably do it, right? Well, here's some good news – you can achieve this goal with regular maintenance. By simply changing your air filter, you can enjoy fresher, cleaner, and healthier air, and you'll get more savings in terms of lower energy bills, fewer repairs, and increased longevity of your HVAC system. If these reasons aren't good enough for you to consider replacing your air filter every month or so, nothing else is.
Looking for Top Rated Roswell HVAC Repair Services? You've Come to the Right Place!  
At Temperature Pro North Atlanta, your comfort is our top priority so we do the job right the first time. Our expert NATE-certified HVAC technicians are fully capable of addressing all your HVAC installation, repair, and maintenance requirements at a price that you can easily afford. We can get your project done quickly, on time, and on-budget! That's a guarantee.
We also offer free home evaluation and estimate to help assess your needs. For questions or to set an appointment, please contact us or give us a call at (678) 888-4822 today.