Picking a Heating And Cooling System—Tips From HVAC Services In Roswell
Settling into a new home is a very exciting process, especially when it comes to implementing some of those features that you've always dreamed of like an open kitchen or a walk-in closet. However, it's important that you put careful consideration into your HVAC system as well. You'll want to make sure that the type of heating and cooling system you choose will suit your household's needs in a cost-efficient manner for a long time to come. TemperaturePro North Atlanta, the recommended choice for HVAC services in Roswell, is here to point out of few insights on what to consider when getting a new unit.
The Heating And Cooling System That Best Fits Your Home, According To HVAC Services In Roswell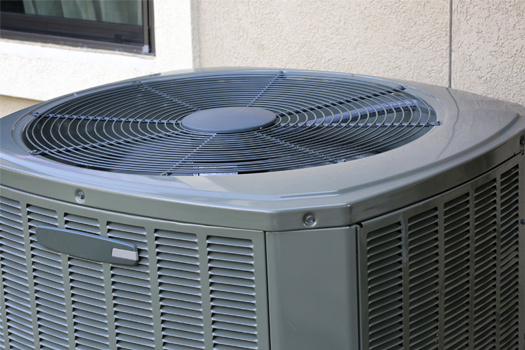 When it comes to heating and cooling systems, you have several options. They all have their benefits, which is why you need to carefully consider your home and family's specific needs or consult with HVAC services in Roswell. The following are the different types of HVAC systems you can choose from:
Central Air and Heating Systems – Central units are the most common type of HVAC systems. They consist of an indoor and an outdoor unit. The way they work is that they disperse warm or cool air through a system of ducts that heats up or cools down the rooms in your home, depending on where you set your thermostat. If you decide to install a central heating and cooling system, then you will need to design your house with a duct system in mind. Central HVAC systems are an effective way to keep the entire house consistently temperature-controlled. They are especially useful for larger homes that are over 2,000 square feet.
Heat Pumps – Heat pumps are unique in that they are able to both cool your home during the summer as well as heat your home during the winter. This negates the need for having two separate units to cool and heat. Heat pumps are also typically more efficient than central air conditioners. However, if it gets too cold, the heat pump may need to turn to its auxiliary heating element, which is usually less efficient than alternatives.
Ductless Air Conditioners and Heaters – Ductless heating and cooling systems are often an attractive option since they don't need ducts to distribute cool air, which makes it a cheaper option with less maintenance. They can produce and distribute cold and warm air directly to the room each unit is in. They are extremely energy efficient since you can control the temperature in different zones, which means different parts of your home can be set at different temperatures. If your house hasn't been built yet, then you won't have to design it to accommodate a duct system. However, if you're planning on building a house that's over 2,000 square feet, the number of ductless units you'll need will make it less efficient.
How TemperaturePro North Atlanta Can Help With Your HVAC Services In Roswell
TemperaturePro North Atlanta is the area's most trusted HVAC services in Roswell. Our budget-friendly, top-quality services have satisfied our customers for Not only can we help you decide on a heating and cooling system that best suits your needs, we can also size your unit for you. Our trained technicians will make sure that your new unit is properly installed so that it works as effectively and efficiently as possible. If you're looking to install a new HVAC system in your home, contact us today at (678) 335-4769 or request an appointment online Don't forget to connect with us on Facebook and Twitter.
Previous Post
AC Repair Services Alpharetta Advise The Best Season To Buy An Air Conditioner
Next Post
HVAC Repair Services Milton Offer Signs Your System Is In Trouble