Is Your Home's AC Spring Ready?
With the air getting warmer and the days getting a little bit longer, you can say that this is the perfect time to do some major home cleanup! It's the most logical time to freshen your home so gather all your cleaning tools and start tidying up. And don't forget to give your HVAC some much needed TLC while you're at it if you want to keep it in good shape during the hot and humid summer months, suggests TemperaturePro North Atlanta, your leading AC repair services contractor for Roswell, GA. 
Getting Your AC Ready to Beat the Heat
You can't expect your AC to be in peak condition when you turn it on for the first time after months of inactivity. It doesn't work that way. Just like everything else, you need to give it some TLC to make sure it is fully equipped to do its job. How do you do it? Consider these expert tips from Temperature Pro North Atlanta. 
Replace air filters. Your air filters did some heavy work during the winter so don't forget to replace them as soon as the season changes. Changing air filters in early spring (preferably before turning the AC on for the first time this season) will not only ensure a better air quality inside the home. It can also help improve energy efficiency, reduce energy bills, and prevent costly AC repairs.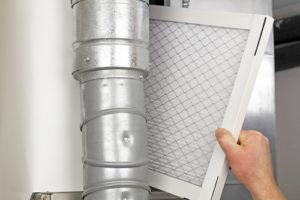 Clean all vents and registers. Vents and registers can get clogged as easily as your air filters so don't forget to clean them thoroughly as you do your spring cleaning. Remove all traces of dirt, dust, and accumulated debris to ensure optimal efficiency. Give it a thorough dusting, vacuum it, and wash surface vent covers, if needed. Also, do a manual check to make sure all room vents are open and free from any obstructions. 
Check the thermostat. Test the thermostat to see whether it is working properly or if it needs to be calibrated. If you have a programmable thermostat, this is the best time to change your settings to improve in-home comfort while saving energy. Experts recommend setting the thermostat to 26oC (78oF) when you are at home but you can keep it warmer than normal when you are away for maximum energy savings. 
Schedule a routine maintenance check-up. Your HVAC system works overtime to keep you and your family comfortable all year round so give it the attention it deserves. Schedule it for routine maintenance when spring kicks in to make sure everything is in great working order or to catch any issues before they become a more serious problem.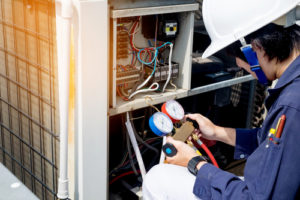 Get Your HVAC Ready for Action with Temp Pro's AC Repair Services in Roswell GA
A properly cared for HVAC system ensures the ultimate in-home comfort so scheduling for an annual HVAC maintenance visit can be a very good move. During the visit, your technician will inspect, clean and replace the air filters, exhaust fins and condenser coils, lubricate all moving parts, check HVAC controls, calibrate the thermostat and inspect electrical connections, burners, ignition systems, and heat exchangers.  
With our effective yet affordable maintenance plans, you can surely get the most from your HVAC system so please Contact Us  or give us a call at (678) 335-4769 today. We are a full-service contractor so we can satisfactorily address all your HVAC installation, repair, and maintenance requirements. We also offer free home evaluation and estimate to help assess your needs. 
Previous Post
Roswell GA HVAC Repair Services, Asks How Do I know If I Need More Than One AC Unit?
Next Post
Temp Pro's Air Conditioning Repair Services GA Advice for Keeping Bugs Out of Your HVAC