If you own or manage a restaurant in Atlanta, then you know that your HVAC needs are a lot different than those of a homeowner. The operation of your restaurant's HVAC system can greatly affect the customer experience, not to mention the safety of everyone in your restaurant. Because of this, hiring the right HVAC service is extremely important.
The Importance of the Restaurant's HVAC System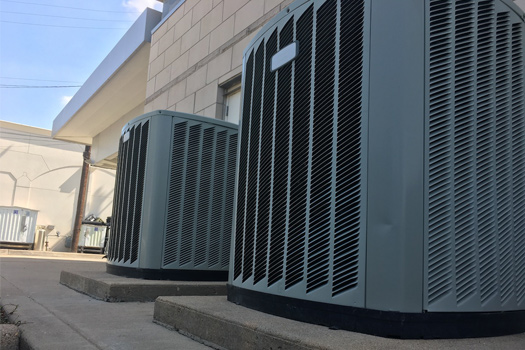 A restaurant's successful — not to mention safe – operation is dependent on the HVAC system's ability to heat, cool and vent effectively and efficiently. Not only is this vital for the kitchen's safety and comfort, but also for the customers' ability to enjoy their meal. Nobody wants to eat in a restaurant that's too hot or cold, smells like the kitchen or that's too loud as a result of a noisy HVAC system. To ensure that this doesn't happen, you need to make sure that you hire the right Atlanta HVAC service.
Choosing a Restaurant HVAC Service in Atlanta
Not all HVAC services are the same. This doesn't just refer to the quality of service, but to their capabilities as well. Some HVAC services may be perfectly qualified to perform HVAC repairs and replacements, but they may not be able to handle the pressing needs of a restaurant's HVAC system. The following are a few tips for choosing an HVAC service in Atlanta that can handle your restaurant's HVAC needs:
Look for a reputable service – The first thing you should always do when researching an HVAC service, whether it's for a residential, business or commercial space, is to look into the reputation of the company. Read customer reviews online and look for any professional awards or affiliations. For example, here at TemperaturePro North Atlanta, we are a top-rated service at Home Advisor and we are a member of the Alpharetta Business Association.
Look for a service with restaurant experience – Work with an HVAC service that has experience installing, repairing and replacing HVAC systems and parts in restaurants. Hiring a service that solely does residential work is going to result in a lot of potential issues.
Look for a reliable service – If HVAC breaks down during restaurant hours, your customers won't wait. One day of closure can affect your restaurant business in a major way. You need a trusted, expert HVAC repair service that has emergency services available throughout the weekend.
Look for a service that has access to parts – Some HVAC services have to order all of their parts. Look for a service that has immediate access to parts so that you don't have to wait long for repairs or replacement.
Do you need the right HVAC service provider for your Atlanta restaurant? At TemperaturePro North Atlanta we area leader in HVAC Service in Atlanta, offering solutions that will have your service working consistently with no downtime. If you Contact Us at TemperaturePro of North Atlanta to schedule an appointment today or Call (678) 335-4769.
Previous Post
HVAC Service Johns Creek Tips For Keeping Your System Running
Next Post
HVAC Services In Atlanta Advice On What Not To Do When Buying An AC Unit