Atlanta HVAC Repair Services Advice For Breathing Better
While making sure that your HVAC system runs effectively and efficiently is important, it's also worth noting that you shouldn't forget about its impact on your home's indoor air quality. Poor indoor air quality can not only make living in your home uncomfortable, it can present a health risk to family members who may suffer from medical issues, such as allergies, asthma or a compromised immune system. At TemperaturePro North Atlanta, your premier Atlanta HVAC repair services provider, we know the importance of your home's indoor air quality to your family. So, we offer a few tips for making your home a place where you can breathe easier.
Atlanta HVAC Repair Services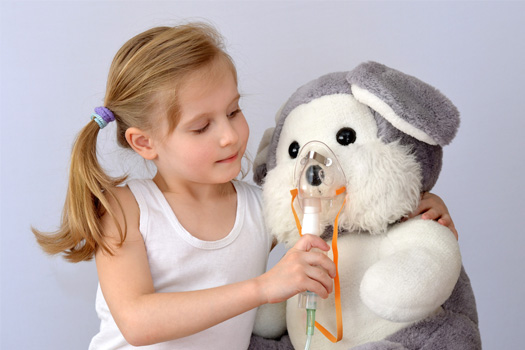 While many people are normally concerned with outdoor air quality, poor air quality in the home can actually be worse for your health. With most individuals spending over 90% of their time indoors, it is important to know that the EPA sees indoor air quality as one of the top five environmental dangers. Even more astounding is that in most homes, there are as much as two to five times more pollutants found than outside; for some homes it can be as much as 100% times more! In an effort to help improve your home's indoor air quality, here some practical steps you can take to combat the pollutants in your home.
Change your HVAC filters regularly – The purpose of your air filters is to trap contaminants and prevent them from being spread throughout your home's air. However, if the filter becomes clogged with dust and debris, it will no longer work effectively to keep your air clean and can cause a strain on your HVAC system. You should check your filters monthly to see if they need to be replaced.
Use your exhaust vents – Use the exhaust fans in your kitchen and bathrooms. Exhaust fans help remove smoke and moisture from your home, both of which will lower your air quality if allowed to linger.
Clean your duct system – It's through your duct system that heat and cool air are dispersed. This means that if dust, debris and other contaminants have collected in your ducts, it will be more likely to get into your air. Have your duct system professionally cleaned once a year.
Seal your ducts – Duct leaks will cause heat or cool air to seep out. Any contaminants present in the duct system will leak out as well since the air isn't making it through your filters.
Install air purifiers – Air purifiers will help to eliminate any contaminants directly, thereby working as an excellent first line of defense.
Install fresh air ventilators – A fresh air ventilator will introduce fresh outdoor air into your home while removing indoor air to keep your indoor air from becoming stale.
Use an air humidifier – The humidity levels in your air have a big effect on your air quality. Too much moisture can result in the growth of mold, while air that is too dry can cause health issues. Air humidifiers allow you to control the humidity levels.
Install UV lamps – UV lamps will destroy much of the harmful bacteria in the air that's being dispersed throughout your home.
Have your HVAC system inspected – An annual inspection involves the cleaning of all of your system's parts. Components such as fans often collect dust over time and cleaning these parts will improve the system's efficiency as well as your air quality.
TemperaturePro North Atlanta, Is Your HVAC Repair Services Provider For Better Indoor Air Quality
While cleaning up your home's air quality may seem like a daunting task, the results can be very beneficial to your family's health. At TemperaturePro North Atlanta we offer Atlanta HVAC repair services that will improve the indoor air quality of your house. Our team of expert HVAC professionals can assess your home's air quality needs and offer solutions that will meet both your family's better air quality goals and budget. Ready to see how TemperaturePro North Atlanta can help you breathe easier? Contact Us Now or Call (678) 359-2558.
Previous Post
HVAC Service Roswell Advise If Is It Time to Replace Your Furnace
Next Post
HVAC Service Johns Creek Tips For Keeping Your System Running