HVAC Repair Services Milton Says Goodbye to Summer and Hello to Fall!
Summer may not be over yet but soon enough, the season will change and we'll all get a welcome respite from the intense heat. Be ready to say goodbye to summer and welcome fall with open arms! But before you do, you need to get your home ready for fall. Ideally, you need to get it done and over with before the cold weather hits. How do you do it? Here are some helpful tips from your favorite HVAC repair services in Milton to help you prepare your home for the cold weather ahead.
Is Your Home Fall-Ready? Some Useful Tips from Your Trusted HVAC Repair Services Milton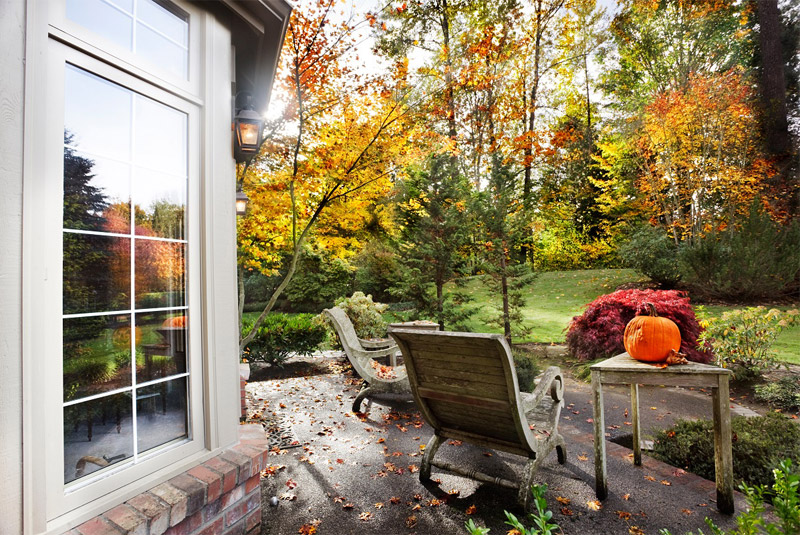 Basically, there are 3 general areas that need your attention as you prepare your home for fall and winter – your home's interior, your home's exterior and the garage. Let's make a quick rundown of all the things you need to do to avoid any unfortunate incidents and costly repairs.
Check for Drafts
To prevent heat loss and skyrocketing energy costs, don't forget to check for drafts. Start by looking for visible gaps and cracks along the building envelope (i.e. outer walls, doors, windows and other openings of the home). Don't forget to inspect other possible sources of leaks as well (e.g. on the knee walls, attic hatch, wiring holes, plumbing vents, furnace flues or ducts, baseboards, etc.). You can also do a simple DIY light and/or smoke test to validate your findings.
Seal Gaps and Cracks
Now that you know where your home is leaking, get ready to roll up your sleeves and do some work to make your home more comfortable and energy-efficient throughout the long cold months. If you don't know what to do or where to start, here are some tips to help you out.
Fill any obvious cracks (up to ¼ inch wide) with a high-quality caulk. For medium-sized holes and gaps, use expanding foam instead.
Adjust or replace any loose-fitting, cracked or damaged weather stripping around doors and windows. Please take note that doors and windows require different weather stripping so make sure you use the appropriate weather stripping for the job.
Apply a window insulation film to reduce heat loss and/or heat transfer.
Clear the Debris
Grime, dried twigs, leaves, and pollen have a nasty habit of accumulating on top and at the sides of outdoor AC units so don't forget to check it out on a regular basis. Keep your outdoor AC unit free from debris to keep them working at optimal levels.
Winterize Your AC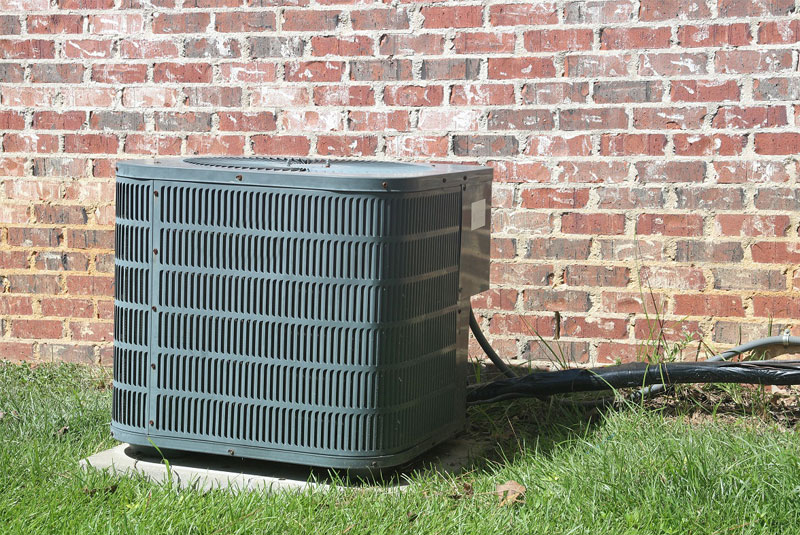 You may consider covering your outdoor unit if you won't be using your central AC for the coming days. For best results, use a short cover to protect the unit from debris while allowing it to "breathe". Avoid using a long cover since it encourages moisture build up and mold growth and turns the unit into a comfortable nesting place for critters.
If you are using a removable AC unit, store it according to the manufacturer's instructions to protect the unit during the cold winter months. If you have centralized AC units, don't forget to turn off the safety shut-off switch and power it down from the breaker for safety purposes.
Hire a HVAC Repair Services Milton Professional to Inspect Your Furnace
This is the perfect time to have your heating system inspected so contact a professional HVAC repair services in Milton GA for a routine check-up and maintenance service. Your chosen HVAC repair services in Milton will check for leaks, test heating efficiency, change the filters and do a carbon monoxide check to make sure everything is in great working order. They will also do an electrical connection check, assess your thermostat settings and inspect your condensate drain and outdoor unit.
Admittedly, some people feel that routine HVAC maintenance is just an added expense but in reality, it works to your advantage. Aside from keeping your HVAC system working optimally and improving air quality inside the home, routine maintenance can help prevent costly repairs, increase your HVAC system's energy efficiency and prolong the life of your unit.
Need More Tips on Getting Your Home Fall-Ready? Consider These!
Check your roof for damaged, loose or missing shingles, and have them fixed right away. Also be on the lookout for any evidence of rot and/or molds.
Remove dried leaves and debris from the gutters and check for leaks. Make sure that the rainwater downspouts are clear and free from any obstructions.
Check the underside of your roof for any sign of water damage and critter infestation.
Inspect your sidings for cracks and holes, and have them fixed.
Install storm doors and windows if you use them.
Inspect trees for damaged limbs and consider cutting branches that are dangerously close to the roof and power lines.
Test your generator to see if it is in good working condition and buy extra gasoline to power it up in case of emergency.
Have your summer power equipment serviced to get them ready for the next spring season. At the same time, get your winter equipment serviced so you can use them whenever you need them.
Get Your Home Ready for Fall with Professional HVAC Repair Services Milton
Smart homeowners know that they should have their HVAC system inspected and serviced by a professional HVAC repair service company before the cold weather hits. However, since not all HVAC repair services in Milton GA provide the same quality of service, you need to make a smart choice.
You'll definitely want the best people for the job so choose TemperaturePro North Atlanta, the leader in heating, ventilation and air conditioning service in Atlanta for your routine HVAC maintenance needs. We are a full-service contractor so you can count on us to address all of your HVAC installation, repair, and maintenance requirements. Our team of highly skilled, NATE- and EPA-certified technicians are trained to do everything right the first time. We also offer free home evaluation and estimate to help assess your needs.
If you have questions, comments, or suggestions, contact us or give us a call at (678) 359-2558 today and we will gladly address all your concerns. At TemperaturePro North Atlanta, we value your in-home comfort and peace of mind so you can count on us to get the job done.
Previous Post
HVAC Services in Alpharetta Offer Ways to Make Your Home Sale Go Quicker
Next Post
How Do I Know It's Time To Call For AC Repair Services Roswell GA?