HVAC Services in Alpharetta, Tips For A Quicker Home Sale
Putting your home on the market can be an extremely challenging task. Aside from dealing with your emotional attachment to the place you lovingly called "home" for the past few years, you also need to choose a realtor who can list your home for top dollar, handle tours of buyers, get your home ready to sell and keep it in show-ready condition while it is on the market. Quite a long list, right? Fortunately, there are a number of ways to expedite the selling process. As a credible HVAC services in Alpharetta provider, TemperaturePro North Atlanta shares these tips to help you get an offer in no time!
How to Make Your Home Sell Fast at a Great Price: 7 Practical Tips to Consider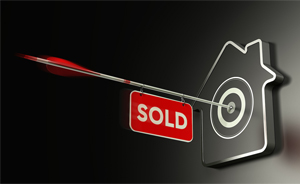 Don't set it too high. One common mistake most homeowners make is setting the price too high at the start and lowering it when the house doesn't sell. Don't do it. Price it right from the start since the first 30 days on the market usually determines whether your house will sell or sit in the market for months. Aside from the fact that this is the time when you'll get the most showings, there is also a great chance that you'll get a full price offer for your property if you find an interested buyer within the first 30 days.
Use curb appeal to sell your home. Your home's curb appeal can largely determine your fate so use it to your advantage. Draw prospective buyers' attention to your property by making your home's exterior attractive, inviting and memorable. Here are some ideas that you may want to consider to boost your curb appeal without busting your budget.
Apply a fresh coat of paint to your home's exterior to impress potential buyers and visually unify the house. Use neutral colors to appeal to a wider range of buyers.
Tidy up. Give your yard some much needed TLC. Trim all branches or shrubs blocking the view of your home, clean out flower beds, and refresh your mulch. Using a power washer, give your exterior a good cleaning, and make sure to clean up your gutters.
Add inexpensive improvements. Consider replacing those beat up house numbers, upgrading your mailbox, and/or installing decorative flower boxes, shutters and storm door. If you want to dramatically improve your nighttime curb appeal, consider adding low voltage lighting as well.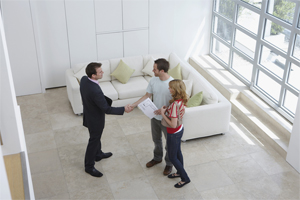 Clean and declutter. When attracting potential homebuyers you want to make your home look the best it can, so gather up your cleaning tools and give it a thorough cleaning. If you don't have the time or the energy to do it yourself, consider hiring a cleaning service. Remove all photographs, personal mementos and any excess furniture to make the home look larger and to help potential buyers see themselves living there.
Make strategic updates. Add value to your home by doing small, inexpensive updates, particularly in the kitchen and bathroom. In the kitchen, consider replacing old appliances with stainless steel, add a new sink, and/or install an affordable granite countertop. You can also repaint your cabinets and update your hardware to give it a more modern look. In the same manner, you can give your bathroom a new lease on life by replacing the faucet and showerhead, installing a stylish new toilet, re-glazing the bathtub and investing on a new tile floor.
Other small projects that will bring the most impact and bang for your buck:
Adding a walkway leading to the front door. Use an attractive material (brick, stone, concrete or rocks) that matches the style of your home for a more cohesive look.
Giving your front door a makeover or replacing it with a new one.
Installing smart storage solutions such as built-in bookshelves, window seats with storage, closet organizing systems and other organizational accents.
Installing updated lighting fixtures.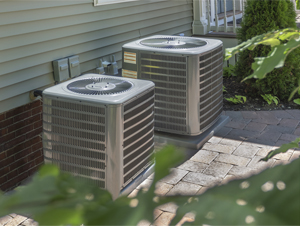 Install a new HVAC system. A new HVAC system will add value to your home and can definitely catch potential buyers' attention to help seal the deal! Here are some things to keep in mind when buying a new HVAC system.
Put energy efficiency on top of your list. Potential buyers will love this since aside from reducing their energy bills, an energy-efficient HVAC system offers complete indoor climate control, has a longer lifespan, and is good for the environment.
Choose units that match the space. Make sure you have the right size unit for your space to properly cool and heat your home.
Buy locally. You can avoid a lot of headaches if you choose to buy a new unit from TemperaturePro North Atlanta, a local HVAC services in Alpharetta since you can be assured that we can readily install, inspect and maintain your system.
Consider staging. Staging your home can be a wise investment. It can highlight your home's best features, soften the flaws, and make it more appealing to potential buyers. In fact, according to the results of the 2018 Home Staging Statistics Survey, 85% of staged homes sold for 6% to 25% more than unstaged homes. Additionally, staged homes sell faster and spend an average of 73% less time on the market compared to unstaged homes.
Make it easy to show. Increase your chances of selling your home fast and for top dollar by making your home available for showing at all times. It will also be a good idea if you'll leave during showings so potential buyers wouldn't feel like they are intruding on your property.
Professional HVAC Services in Alpharetta
Installing a new HVAC system can be a wise investment but be aware that not all HVAC services in Alpharetta are created equal. You'll definitely want only the best people for the job so trust TemperaturePro North Atlanta, the leader in heating, ventilation and air conditioning service in Atlanta for all your HVAC needs. Our team of highly skilled, NATE-certified technicians will do everything right the first time to ensure your comfort and satisfaction.
We will gladly address all your questions, comments, suggestions and concerns so please contact us or give us a call at (678) 304-9131 today. There's absolutely nothing we won't do to keep you comfortable all year round.
Previous Post
HVAC Service Roswell Shares Ways Your Unit Is Asking For Help
Next Post
HVAC Repair Services Milton Asks Are You Fall-Ready?