How To Make That Big Decision
It cannot be avoided. Every homeowner will come to a point when they have to ask themselves if it is worth having their old HVAC system repaired by a reputable Roswell AC repair contractor or would it be better if they just give up and consider replacing it instead.
How should you decide when you find yourself in this situation? As with everything else, knowledge is key to making the right decision so here are some signs that will tell you if it's time to invest in a new HVAC system.
Is It Time for an HVAC Change?
You'll know it is time to consider replacing your HVAC system if:
Your system is more than 10 years old.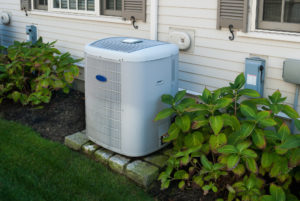 Since most AC systems and heat pumps have a productive life of about ten years, the Department of Energy recommends replacing it every 10 to 15 years. While your system may not break down entirely during this period, you may experience more frequent breakdowns as the major components deteriorate. Older systems are also less energy-efficient and may still be using R-22, a refrigerant that is considered harmful to the environment.
You notice a significant increase in your energy usage.
It is perfectly normal to experience seasonal changes in your energy bills but a significant spike can be a warning sign that you need to do something about your AC system. As mentioned earlier, older systems are less energy-efficient, especially if they have not been properly maintained by a reputable Roswell AC repair contractor.
You have problems keeping your home at a comfortable temperature.
An older system may already have a number of issues that keeps it from doing its job. Issues like damaged or inaccurate thermostat, clogged filters, cracked ducts, or serious motor damage can cause uneven temperatures and humidity problems throughout your home.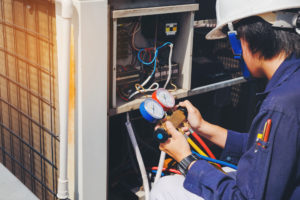 It is too expensive to have it repaired.
If the repair costs are more than half of what it costs to buy a new unit and your old unit is more than 10 years old, investing in a new unit would be the better choice. You should also consider replacing your existing HVAC system if it frequently breaks down since all those expensive repairs can easily add up over time.
There is increased dust throughout your home.
A properly working AC should not only maintain a comfortable home environment. It should also improve air quality, keep humidity under control, and keep dust, dirt, dander, and other debris from accumulating inside your home. So, if you notice dirt and dust piling up lately, it can be an indication that your HVAC system is starting to lose its efficiency.
Replace or Maintain? Get Expert Advice from Top-Rated Roswell AC Repair Service Contractor
Replacing your existing HVAC system is never an easy decision. However, you'll eventually come to a point when you just have to do it. If you need some advice to make sure you are making the right decision, let us help. At Temperature Pro North Atlanta, our customers' comfort and satisfaction is our priority so you can trust us to take care of all your HVAC installation, repair, and maintenance requirements.
Our expert NATE-certified HVAC technicians also offer free home evaluation and estimate to help assess your needs.   For questions, comments or suggestions, or to set an appointment, please Contact Us or give us a call at (678) 335-4769 today.
Previous Post
AC Repair Service Experts Share 5 Updates That Can Make Your Home Sell Quicker
Next Post
How Do I Control The Humidity In My House?