What Should You Look For in Your HVAC Repair Services in Roswell GA?
How do you choose which HVAC repair services in Roswell GA to trust? Not all HVAC contractors provide the same quality of service, so you need to be able to separate the good from the bad. After all, you wouldn't want to be stuck with one that merely provides mediocre service or one that doesn't fit your needs, right?
What Makes the Best Repair Services in Roswell GA?
The heating and cooling systems in your home play a great role in keeping you and your family comfortable all throughout the year so you need to have someone you can rely on to do things right the first time. How do you increase your chances of finding the best HVAC repair services in Roswell GA? Here are some qualities that you need to look for when narrowing down your choice.
Expertise. Always look for a company with the right credentials. For starters, they should have the necessary business license and all the other requirements (e.g. certificate of passed exams, technical HVAC training, insurance). Your chosen contractor should also be a member of a particular chamber of commerce and/or other business organizations. Give bonus points to companies that exclusively hire NATE-certified technicians since you can be sure that these people are trained to do the job right the first time.
Reliability. What if your HVAC breaks down on a Friday? Can you survive the weekend without it? With in-home comfort sitting right at the top of everyone's list, you need to choose an HVAC repair services company in Roswell GA that provides round-the-clock emergency services. Don't settle for an HVAC contractor that doesn't provide emergency services over the weekend or you'll seriously regret your decision.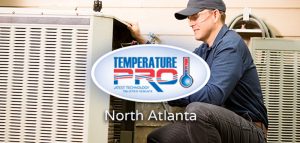 Accessibility. Having a physical office is a good indication that the company is legit. For best results, choose a locally-based HVAC company that has been in operation for years.
Reputation. You'll want to choose an HVAC repair service that has earned a good reputation so start digging online. Aside from reading the customer testimonials on their company website, you may also want to check how previous customers rate their service in online review sites such as Home Advisor and Angie's List. No one can buy a good reputation, so if you find an HVAC company that unfailingly gets excellent reviews, don't wait to get in touch.
Customer service. One of the hallmarks of a reputable HVAC company is excellent customer service. At Temperature Pro North Atlanta, you can be sure that your satisfaction will always come first. We will accommodate your needs every step of the way. We always treat our customers the way we would want to be treated so just sit down, relax and let Temperature Pro do the job!
Looking for the Best HVAC Repair Services in Roswell GA?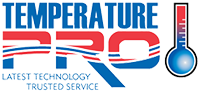 Well, the search is finally over! We at Temperature Pro North Atlanta understand how you value your in-home comfort so we'll do everything we can to make sure you get it. Trust us to keep your HVAC system working the way it should for years to come. For questions, comments or suggestions, or to set an appointment, please Contact Us or give us a call at (678) 335-4769 today.
Previous Post
How Do I Know It's Time To Call For AC Repair Services Roswell GA? 
Next Post
HVAC Repair Services Milton Shares, How to Prepare Your System for the Cold Weather Ahead