HVAC Repair Services Alpharetta Ask Is A New Thermostat In Your Future?
Trading your old thermostat for a newer model can be a wise investment. Yes, it can be a major investment depending on the type you choose but, the comfort and energy savings you get can more than make up for the difference, according to an expert HVAC Repair Services Alpharetta.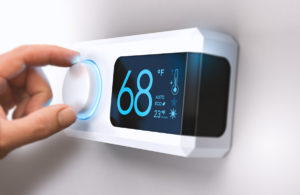 But is a new thermostat really worth the money?
If you're still on the fence on whether you should invest in a programmable thermostat and would like to know more about the benefits you can get from installing one, here are some points you may want to consider.
What are the Benefits of Installing a New Thermostat?
It guarantees in-home comfort. A programmable thermostat helps maintain a consistent and comfortable temperature throughout your home all year long. By installing a programmable thermostat, you don't have to keep manually adjusting and readjusting your climate control settings just to keep the ideal temperature or to stay warm inside your home. Simply choose the setting that suits your family's routine and you can forget about it until next season!
It optimizes your HVAC system. Pairing a compatible programmable thermostat with your existing HVAC system can help reduce its workload in maintaining the desired temperature levels in your home. Thus, it can help improve your HVAC system's performance and increase its lifespan.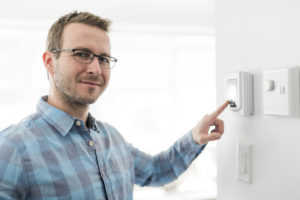 It prevents costly repairs. Modern thermostats send alerts when there is something wrong with your system or if it needs a tune up so you can avoid costly repair issues and maintain good air quality inside your home.
It makes your home more energy-efficient. Modern thermostats are designed for maximum efficiency and can help reduce energy usage and curb wastage. By upgrading to a programmable thermostat, you don't have to worry about paying for heating or cooling that you don't use while you're away from home since you can program the temperature to fit your schedule.
Your home stays the ideal temperature while you're there, and saves you money on energy when you are not. As an added bonus, thermostats with zoning system compatibility allows you to customize the temperature in each room or section inside your home.
It provides total access. Wi-Fi enabled thermostats provide users complete access no matter where they are 24/7 so you can easily control the temperature inside your home using your laptop, tablet or any mobile device.
Installing a New Thermostat? Trust Your Go-To HVAC Repair Services Alpharetta to Do the Job Right!
If you want to maintain in-home comfort while saving energy and preventing expensive yet easily avoidable repairs, you should consider investing in a programmable thermostat. It may be one of the wisest decisions you will ever make!
TemperaturePro North Atlanta is the leader in heating, ventilation and air conditioning service in Atlanta. As a full-service contractor, you can count on us to address all your HVAC installation, repair, and maintenance requirements. We also offer free home evaluation and estimate to help assess your needs.
For more information on choosing a programmable thermostat that is compatible with your HVAC system, Contact Us Now or give us a call at (678)888-4822 today and we will gladly address all your concerns. At TemperaturePro North Atlanta, we value your in-home comfort and peace of mind so count on us to get the job done – and we'll do it right the first time!
Previous Post
HVAC Repair Services Milton Top 10 Ways to Battle Fall Allergies in Your Home   
Next Post
HVAC Services Roswell's Tips for Keeping Your Home Warm This Winter