Practical Ideas for Warming Your Home, According to Roswell HVAC Repair Services
There's no better feeling than basking in the warmth of a snug and comfortable home, especially at the end of a chilly, winter day. But what if your home is not as warm as you want it to be? A trusted Roswell HVAC repair services company offers these simple yet effective solutions to help keep your home warm and toasty throughout the season.
Keeping Your Home Warm in Style: 7 Affordable Ideas
It's incredibly cold outside. In fact, it is so cold, you can't think of anything but to curl up on the couch with a good book, listen to your favorite music, watch movies or just take a well-deserved nap. If you want to keep a more active lifestyle, you may get out of bed and pick up the phone to get in touch with old friends, work out a sweat or do some cleaning and organizing around the house.
No matter how you decide to spend your time, you probably won't enjoy it if your home feels cold and chilly. Is there any way to beat the cold without increasing your energy cost? Well, you're in for a surprise! There are a number of stylish yet affordable ways to keep your home warm in the winter without costing a fortune.
---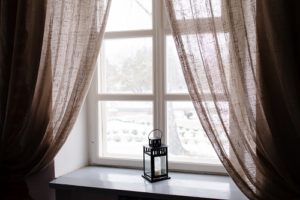 1. Use curtains to trap in the heat. Open your curtains to let sunlight in during the day and shut them out when it gets dark. To ensure maximum effect, take down those thin curtains and replace them with attractive wool or fleece drapes that complement your décor.
2. Cozy up the living room. Feel free to decorate your living room with colorful throw blankets, pillows and lap rugs. Filling your space with brightly colored pillows of different sizes and textures instantly warms up the room. Just choose ones that go well with your design and you can surely make your space feel extra comfy. Plus, having a throw blanket or lap rug within arm's reach can be extra handy when you want to snuggle on your favorite couch!
3. Consider decorative carpets and rugs. Did you know that more than 10 percent of heat loss can be directly attributed to uninsulated floors? So, if you want to keep your home warmer in the winter, do yourself a favor by investing in good quality carpet and/or decorative rugs.
4. Add warmth by bringing in decorative wood pieces. It's amazing how wood furniture and accent pieces warm up a space. Try it and see the difference it can make!
5. Let mirrors do the trick. You can easily bring light and warmth by hanging a mirror opposite to a natural light source (e.g., window, exterior door, etc.).
6. Rearrange your space. Determine the best placement for your furniture to make sure they are not blocking the heat.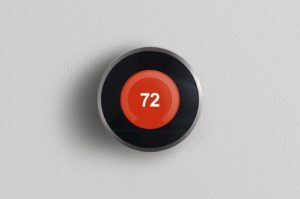 7. Invest in a programmable thermostat. You might not be able to do anything about the low temperatures outside, but you can wisely heat up your home with some of technology's latest offerings. Invest in a programmable thermostat and you don't have to enter a chilly living room ever again.
Keep Your Home Warm This Winter with Roswell HVAC Repair Services
Are you looking for reliable Roswell HVAC repair services to keep your HVAC system in great working condition this winter? Well, your search finally ends here. Temperature Pro North Atlanta offers effective yet affordable maintenance plans to help your HVAC system reach its full potential.
If you want to ask questions, make some comments, offer suggestions, or set an appointment, please contact us or call us at 678-335-4769 today. We'll do everything we can to make sure you enjoy in-home comfort no matter what the season. That's the Temperature Pro North Atlanta guarantee!
Previous Post
HVAC Repair Services Alpharetta Advises 5 Things You May Be Doing That Are Keeping Your House Cold
Next Post
Heater Repair Roswell GA Shares 7 Terms You Should Know About HVAC