Improving Your Commercial Property's Energy-Efficiency, According to Heating and Air Repair Roswell GA Experts
Commercial properties are heavy energy users. In fact, this sector accounts for about 36% of the total electricity consumption (around $190 billion) in the U.S. every year. Unfortunately, about 30% of the energy used is wasted. Sounds quite alarming, right? Thankfully, there are a number of ways that can make your commercial property more energy-efficient. Are you ready to learn more about it? Here are some tips from the leading experts in heating and air repair Roswell, GA, to help you save on your energy bills and reduce your carbon footprint.
Meet Your Energy-Efficiency Goal with Tips from Heating and Air Repair Roswell GA Specialists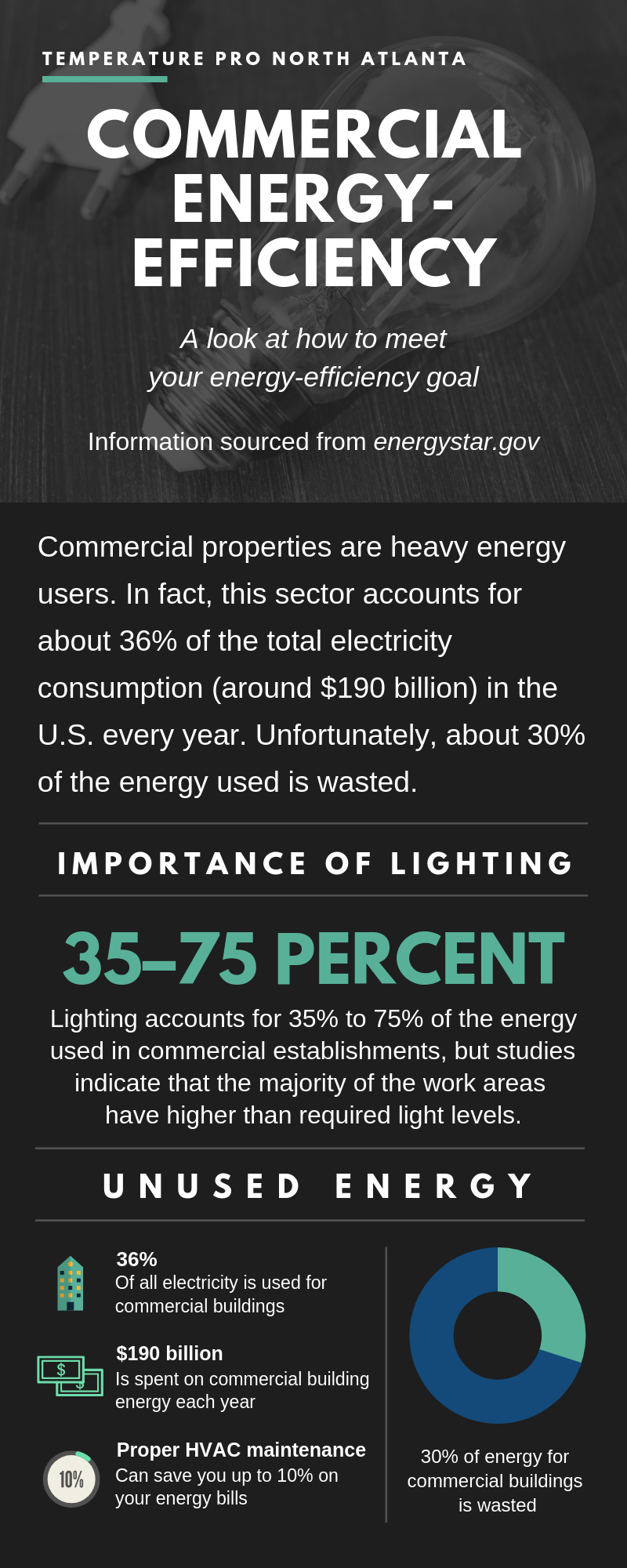 Conduct an energy audit. If you're serious in making your commercial property more energy efficient, consider hiring a professional to do an energy audit. This will provide you with a comprehensive insight on how much energy your property uses compared to other similarly sized buildings in the area with the same functions. An energy audit will also provide solid recommendations on what you could or should do to reduce your energy consumption.
Go for energy-efficient equipment. Consider buying Energy Star certified products when you're in the market for new systems and equipment. These products use less energy and automatically enter a low-power mode when not in use.
Check your insulation. Your building should have airtight insulation to reduce your cooling and heating requirements. So, if you're renovating or putting up a new building, using a high-performance wall and ceiling insulation will definitely be a good idea. Investing in energy-efficient doors and windows in addition to using curtains and blinds can also help prevent air leaks.
Examine the lighting. Lighting accounts for 35% to 75% of the energy used in commercial establishments, but studies indicate that the majority of work areas have higher-than-required light levels. So, if you still haven't updated your lighting system, here are some things that you can do to improve your energy efficiency.
Replace fluorescent bulbs with task-appropriate LEDs
Install a timer or motion sensor in seldom-used areas to automatically turn off lights when no one is occupying the room
Workstations that need more light should be placed near windows
Consider retrofitting the building design to generate up to 35% in energy savings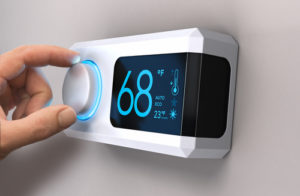 Improve HVAC efficiency. The HVAC system is responsible for half of your business's energy consumption, so keeping it in peak condition can translate to significant savings in your monthly energy bills. With proper HVAC maintenance, you can save up to 10% on your energy bills and prolong the life of your unit!
Additionally, scheduling annual preventive maintenance can increase the level of comfort, enhance air quality, lower cost of repairs and ensure the reliability of your unit. Aren't these reasons enough to call in the experts in heating and air repair Roswell, GA, for your HVAC maintenance needs?
Heating and Air Repair Roswell GA: We Make Commercial Buildings More Energy-Efficient
Keeping your HVAC system in optimal condition can help you save energy and keep more money in your pocket, so let us make sure you get what you need. We have the best specialists for heating and air repair Roswell, GA, to keep your HVAC system running at optimal capacity, so contact us or give us a call today at 678-304-9131 if you have any questions or want to schedule an appointment. At Temperature Pro North Atlanta, we will help you increase your energy-efficiency without sacrificing your comfort. That's our commitment.
Previous Post
HVAC Repair Services Roswell GA Shares 5 Common Mistakes to Avoid When Purchasing a New Unit
Next Post
Furnace Repair Roswell GA Offers Tips for Keeping the Weather Outside